Geology Field Camp (EES 323)
The Department of Geological Sciences at UK offers a course in field geology during odd numbered years.  UK's is a traditional field-based camp involving mapping in a wide range of rock types and structural settings.  This camp is based in Gunnison CO, at Western State College of Colorado.  Field exercises take place during a six week period in the Gunnison-Crested Butte area in the Elk Mountains, a western extension of the Sawatch Range.  A 5 to 6 day regional field trip around the four-corners area is incorporated into the middle of camp, including visits to Dinosaur National Monument, Colorado National Monument, Arches National Park, Goosenecks of the San Juan River, Monument Valley, Ship Rock, Great Sand Dunes National monument, and the San Juan Mountains volcanic field. To read more about Geology Field Camps, click here.
Non-UK students, especially those from other Kentucky Universities, are encouraged to apply and attend our camp.  Unfortunately, the University of Kentucky will not waive out-of-state tuition for non-Kentucky residents-sorry! [We're not happy about that either.] See the UK Registrar for tuition rates.
Our next camp will run from June 16-July 31, 2017.  Click here for more information.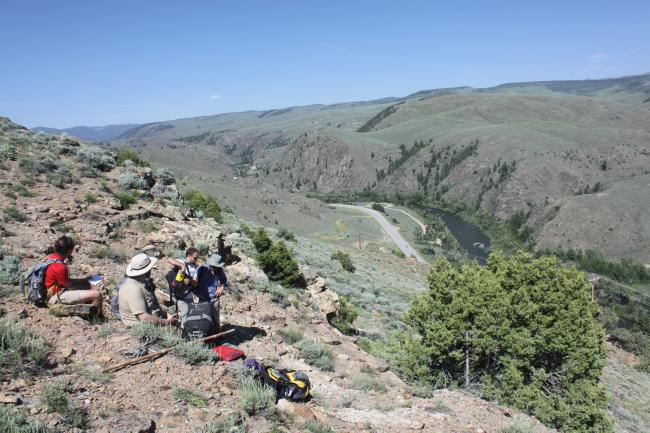 For more information contact:
Frank Ettensohn, Professor and Field Camp Director
University of Kentucky
Department of Earth and Environmental Sciences
Lexington KY 40506-0053
859-257-1401 f.ettensohn@uky.edu