Recent Field Photos
Lake Tanganyika (June-August, 2015) - For the Benthic Habitat Mapping for Humanity Project (SEG-GWB)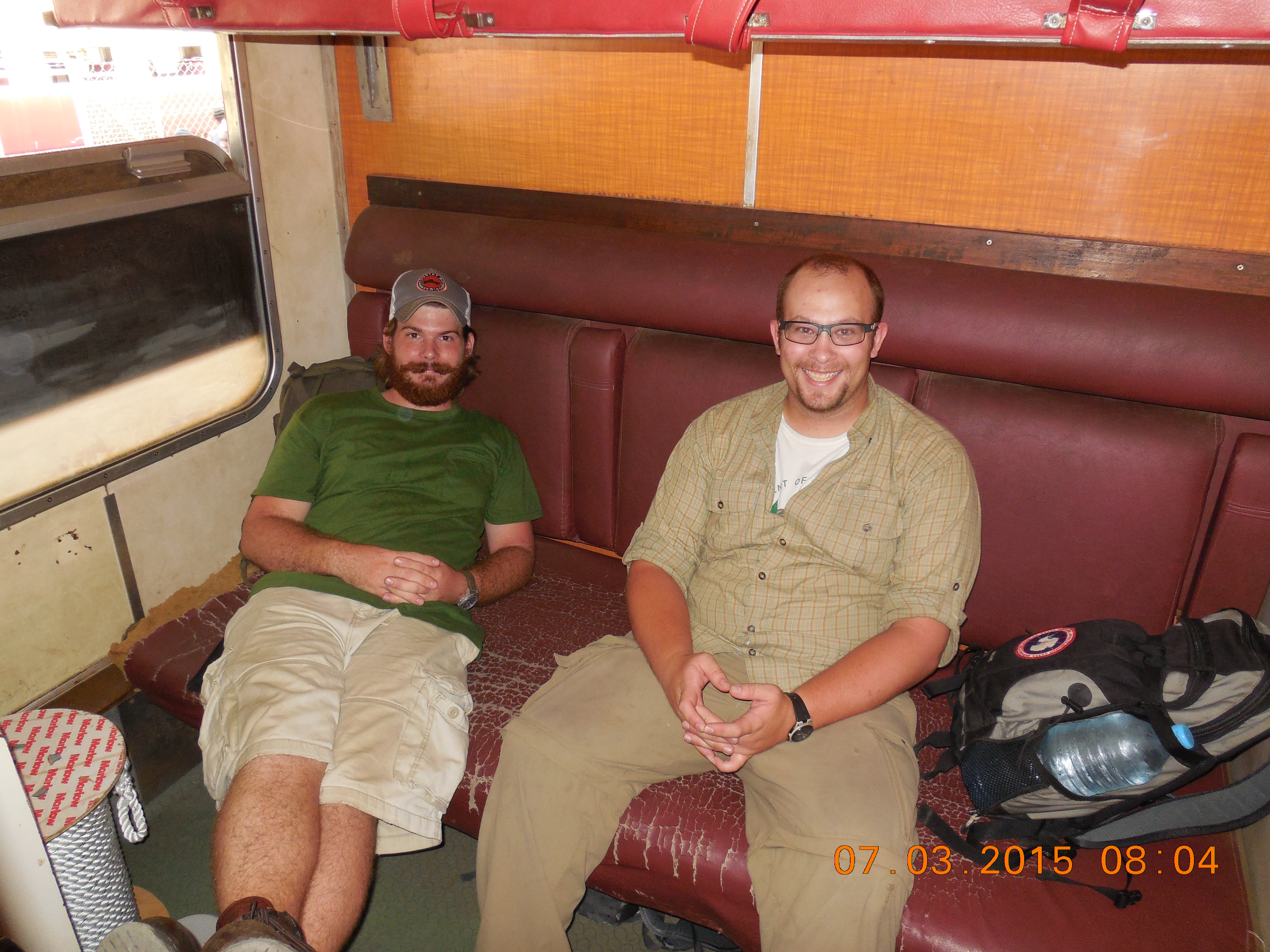 The train to Kigoma from Dar es Salaam is the crucible for new graduate students doing geological fieldwork at Lake Tanganyika - Joseph Lucas and Patrick Ryan shown enjoying their new home for the next three days.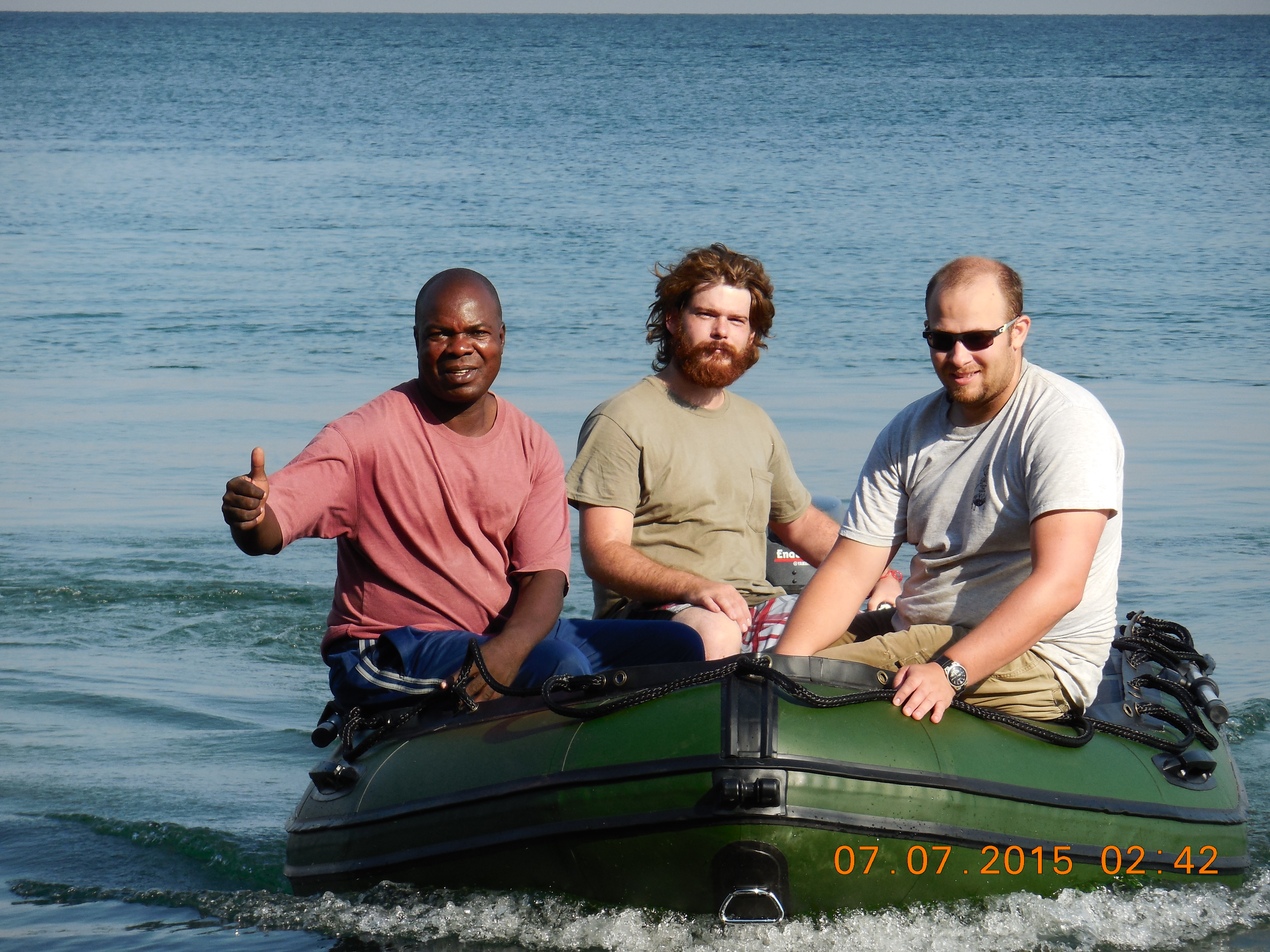 The R/V Saba-Saba on her maiden voyage in Kigoma Bay, one of three microbays near the TAFIRI field station - chief engineer Mupape approves. Success!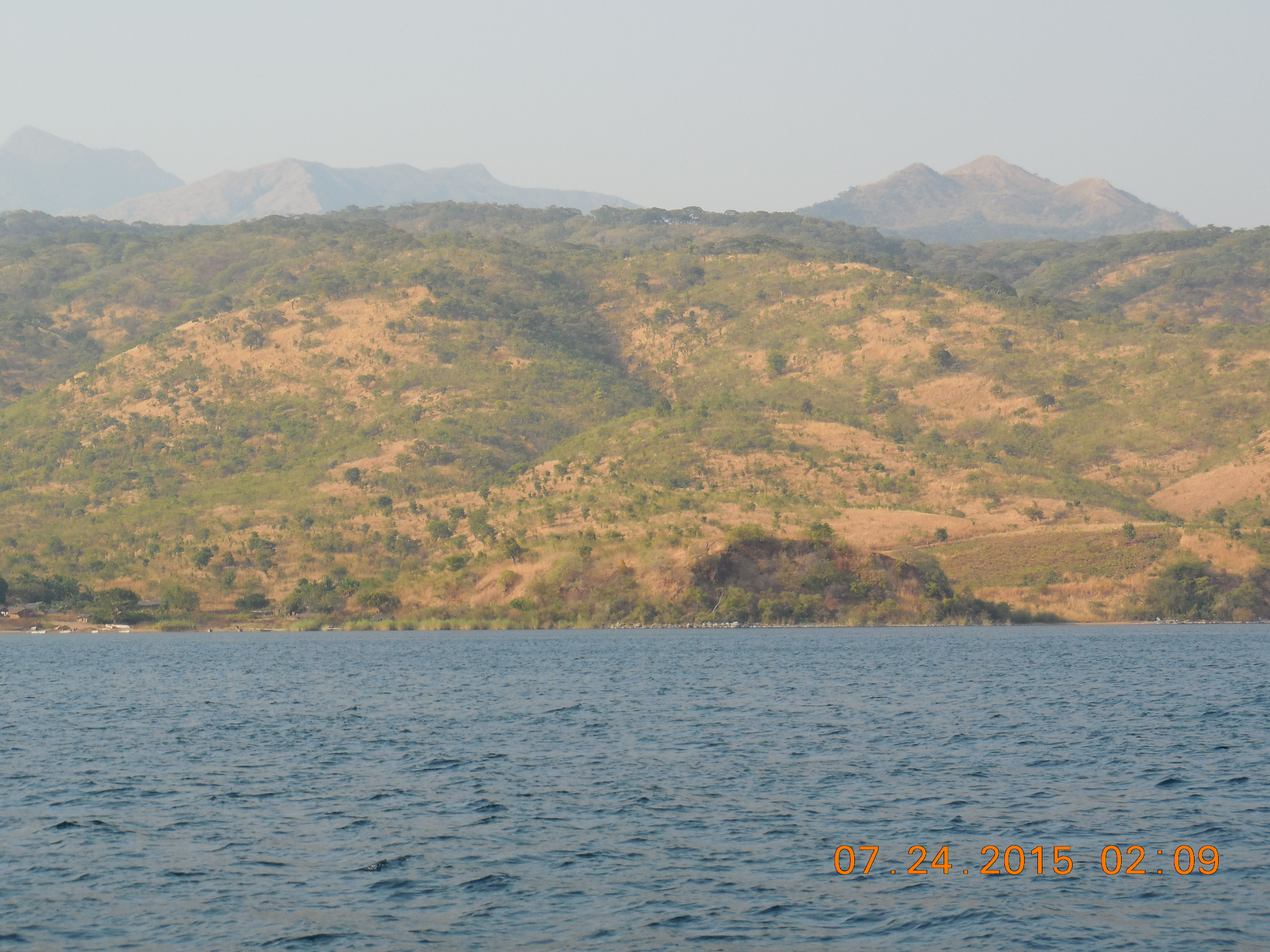 Land use change is impacting the health of the littoral fishery at Lake Tanganyika by increasing nearshore sedimentation rates that blankets rocky habitats. Note the presence of tilled fields for agriculture adjacent to the lake shore (foreground, right) near Kalilani village. Biodiversity is decreasing in these regions.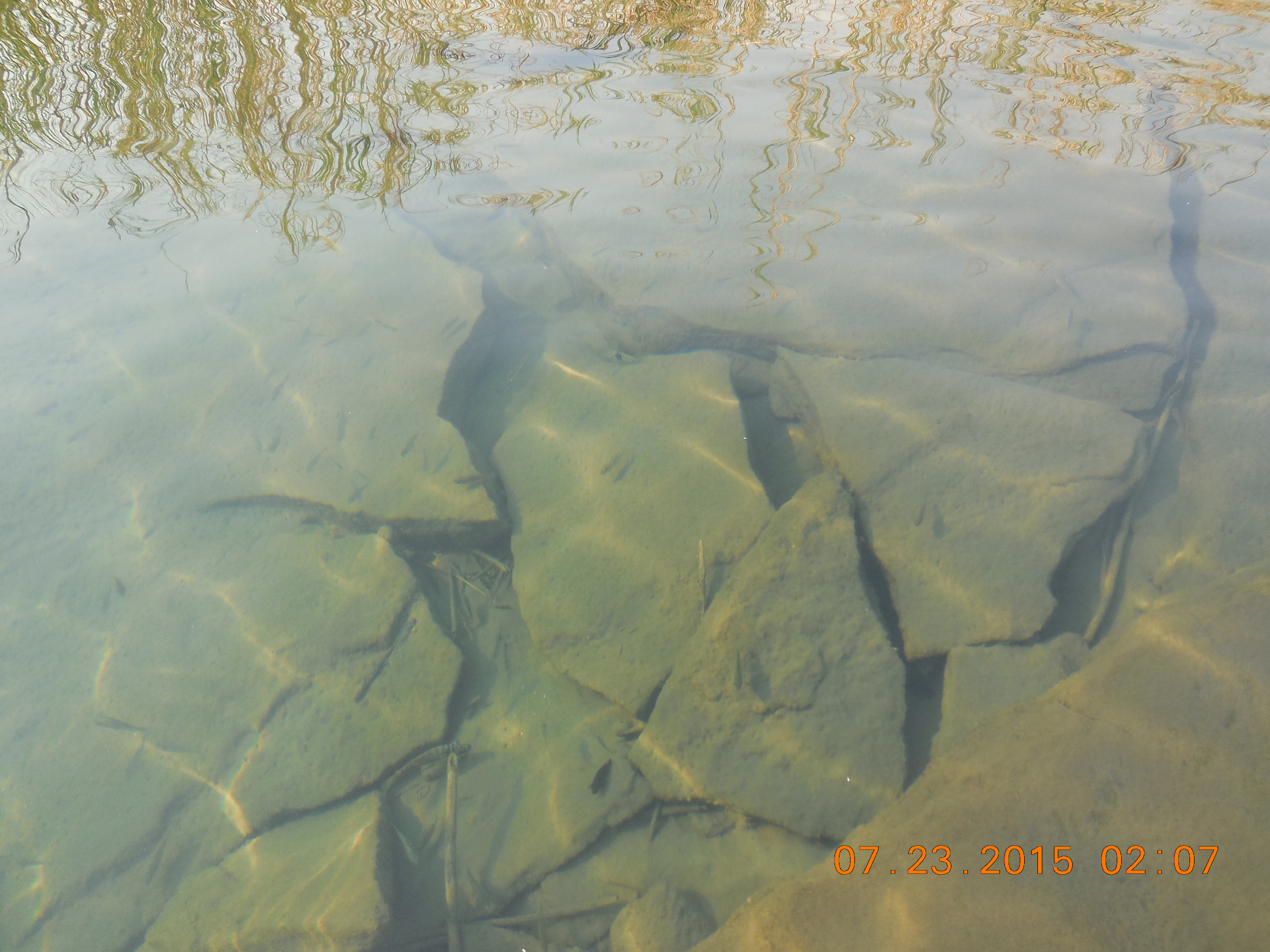 A number of different littoral substrates were present in the northern Mahale villages region. The example shown above is beach rock (carbonate cemented sands and gravels), which appears to be one of two "hard" substrates in the study region.  Large cobbles and boulders of Precambrian bedrock (high grade metamorphic rocks) form the other; cichlids were observed over these substrates in many areas.