Unless you are from the state or a horse enthusiast, Kentucky may not be on your radar for places to live or even visit. However, most students end up finding Lexington and the surrounding area a fun, vibrant community to live in. 
Like to recharge in the outdoors?
Lexington alone is home to more than 100 parks scattered throughout the city. This means that wherever you live, a greenspace will likely be within walking distance. If you need a place to unwind with a book, walk your furry best friend, or just get a change of scenery from the office, Lexington has spaces for that! If you like your outdoor time to be a little more off-the-grid, Lexington is only an hour from the Red River Gorge, a recreation area known for it's extensive network of hiking trails and world-class climbing. Are water sports more your speed? We are close to many lakes and rivers for all of your kayaking, swimming, or shore-lounging needs!


(One of over 3,000 routes in the Red River Gorge climbing area) 
Crave city experiences?
It feels like every time we turn around there's some sort of festival, market, concert, or event happening in Lexington. Really! Whether it's the Lex Pride Festival in June, Festival Latino de Lexington in the early fall, or Keeneland in April and October, there's something for everyone! Obviously, your time in Lexington won't be ALL leisure, but if you like studying off-campus, there are no shortage of local coffee shops with tasty concoctions, ample seating, and fast wifi like Third Street Stuff & Coffee or Chocolate Holler. Many of these businesses invest heavily in the community and give back whenever they can, so don't be surprised when you walk in and find that your latte is free that day or that the proceeds from your purchase went to support a local charity. Other city-centric activties students have enjoyed include ticking off stops on their Brewgrass Trail passport (a collection of 26 craft breweries in the area), shopping sustainbly at Good Foods Co-Op, and visiting the nearby cities of Cincinnati and Louisville. 
On a budget?
Lexington is a very affordable place to live. In fact, in 2018, Lexington ranked fifth in the country for most affordable cities to live alone! Of course, having a roommate may help you save some of your graduate stipend for other indulgences like a late-night breakfast at Tolly Ho, pizza and a live show in the Distillery District, or catching a movie at one of the historic theaters downtown. Helping your community is another great way to get some dopamine with no financial investment on your part. Past students have enjoyed volunteering at K-12 science fairs, helping with Special Olympics Kentucky, participating in DanceBlue, and assisting with animal rescue programs. 
Are you a parent?
UK offers a graduate housing option for students who have children as well as the on-campus Early Childhood Laboratory and Woodland Early Learning Center. One upside to being at a school with a massive medical footprint is when those accidents inevitably do happen, you have some of the best doctors and pediatricians in the state who can get your little one patched up (probably with a UK blue cast) and on their way. We've had many graduate students who were parents so don't hesitate to ask your advisor for recommendations on programs and tips for balancing family needs and your degree. Pet parent? Check out the Doggie Paddle every fall at Woodland Park where you can bring Fido to swim in the pool at end-of-season or Central Purrrk, the area's cat cafe where you can have your cake and find a new feline, too!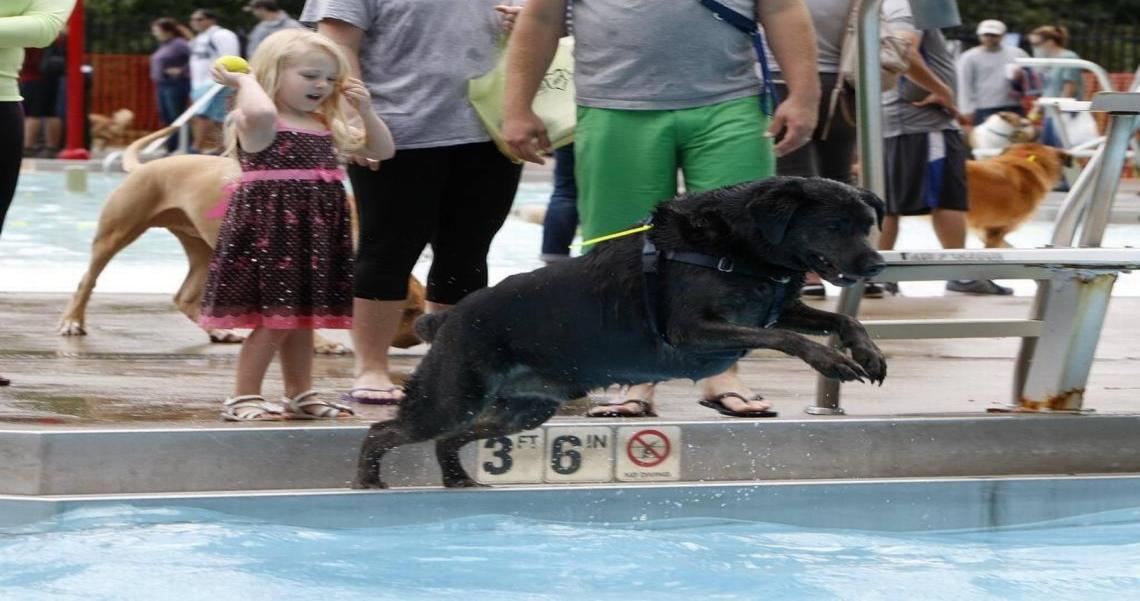 (Lexington Human Society Doggie Paddle at Woodland Park, Herald Leader)
What else?
Lexington is located at a latitude where we get four distinct seasons. If you like winter, we get at least one or two good snows a year, so you can watch the flakes come down while sipping on a local roast. If spring is more your thing, check out the University of Kentucky arboretum or the local greenhouses for your floral fix. Love summer? There are no shortage of patios in the city to soak up the sun. And if you look forward to fall, Lexington is home to the very Instagram-able Catalpa Street, a beautiful street near campus that erupts in bright yellow every November.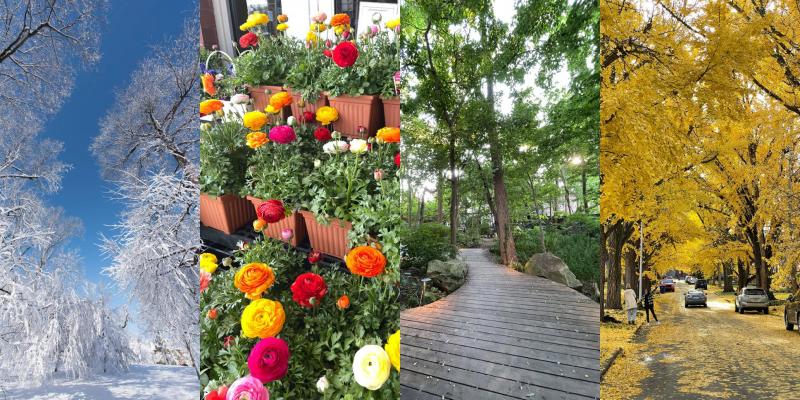 (Four seasons of Lexington)
Whatever you are into, we think you will find plenty of ways to keep yourself healthy and happy here!