If you're trying to decide what to pursue at University of Kentucky, this page can help you determine if this major is for you!

Do you...
Want to feel like part of a community?
Care about the planet?
Want to travel?
Like the idea of working in a lab?
Want a good job straight out of college?
Like spending time outdoors?
Want to help people?
Want to get paid to go to grad school?
If you said yes to at least THREE of these, a degree from the Department of Earth and Environmental Sciences may be a great choice for you!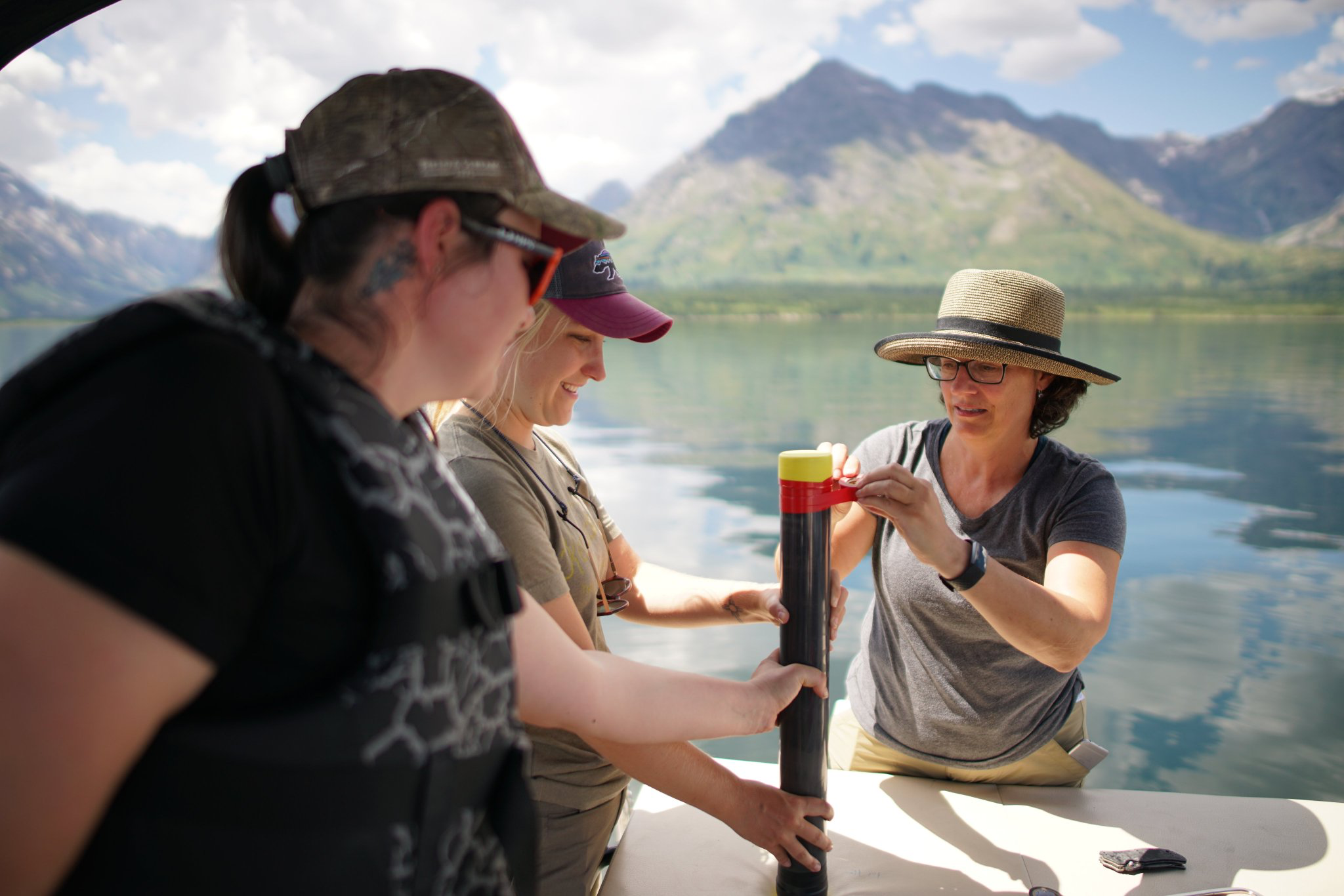 ---

What if you already have a major?
Did you know most geoscience majors didn't actually start that way? Watch this video and hear about how some of our students and faculty ended up in the geosciences!
---

Let's also make sure you understand what geology ISN'T!
Below are six common misconceptions about being a geoscientist. 
1. IT'S ALL ABOUT ROCKS
While many geoscientists may use rocks, sediment, or soil to get clues about our planet's past and future (like for studying climate change) there are just as many areas of interest that don't involve rocks at all!
2. ALWAYS IN THE FIELD
Some geoscientists get into the science because of their love of the outdoors and travel, but this definitely isn't a requirement. Quite a number of branches of earth science are lab and computer-based.
3. THEY ARE GREAT AT MATH
The Earth and Environmental Sciences Department offers two options: a B.S. or a B.A. in Geological Sciences. Students receiving a B.A. take fewer math courses and focus on other strengths instead.
4. IT'S ALL "OLD WHITE GUYS"
Women receive nearly half of the geoscience degrees. As the geo community moves to acknowledge its own past transgressions and increase diversity, there are an increasingly large number of scholarships available to historically excluded communities.
5. THEY HAVE TO BE INTO OIL AND GAS
Although some of the graduates from EES go on to work in resource extraction, more go on to work in environmental positions. If you want to save the planet, the geosciences are a great start!
6. THEY USE Outdated METHODS
While the fundamentals are important, after the first year you may end up in classes learning modern technologies like ArcGIS, using portable XRF spectrometers, or even collecting data via drone!

---

What do geoscientists do with their degree?
Geoscientists will be absolutely critical for meeting the demands of our society in the future through alternative energies and helping provide equitable access to basic needs like clean water and food. Click here to see all of the ways geoscientists will be an important part of a sustainable planet. 
As of 2020, the median salary for a geoscientist is $93,580, with the highest 10% earning around $201,150 and the lowest 10% earning around $51,890. The highest paid geoscientists work in resources finding oil and gas, as well as minerals used to build things like cell phones, appliances, and solar panels. However, even if you don't work in those industries, you can still do very well as a geoscientist AND work in a subdiscipline you are passionate about. Below are some of the careers geoscientists pursue with their degrees.
---
What our students say
I believe establishing close bonds with your classmates is a VERY important part of succeeding. Field trips solidified my love for this major and made me feel as if I truly belonged with this department and the people that are part of it. 
- Bailee Morrison
 
One of the best parts of the geosciences is that there are so many options within the science. It's not just for the rugged outdoorsy person. I've never been one to jump at the chance of adventure - I instead shoot minerals with an electron gun for my research from the comforts of a lab! 
- Nick Powell
 
When I tell people that I'm majoring in geology they are always curious about it. However, when my friends and family see photos I post from school online, they all think it's the coolest thing! 
- Amber Dunn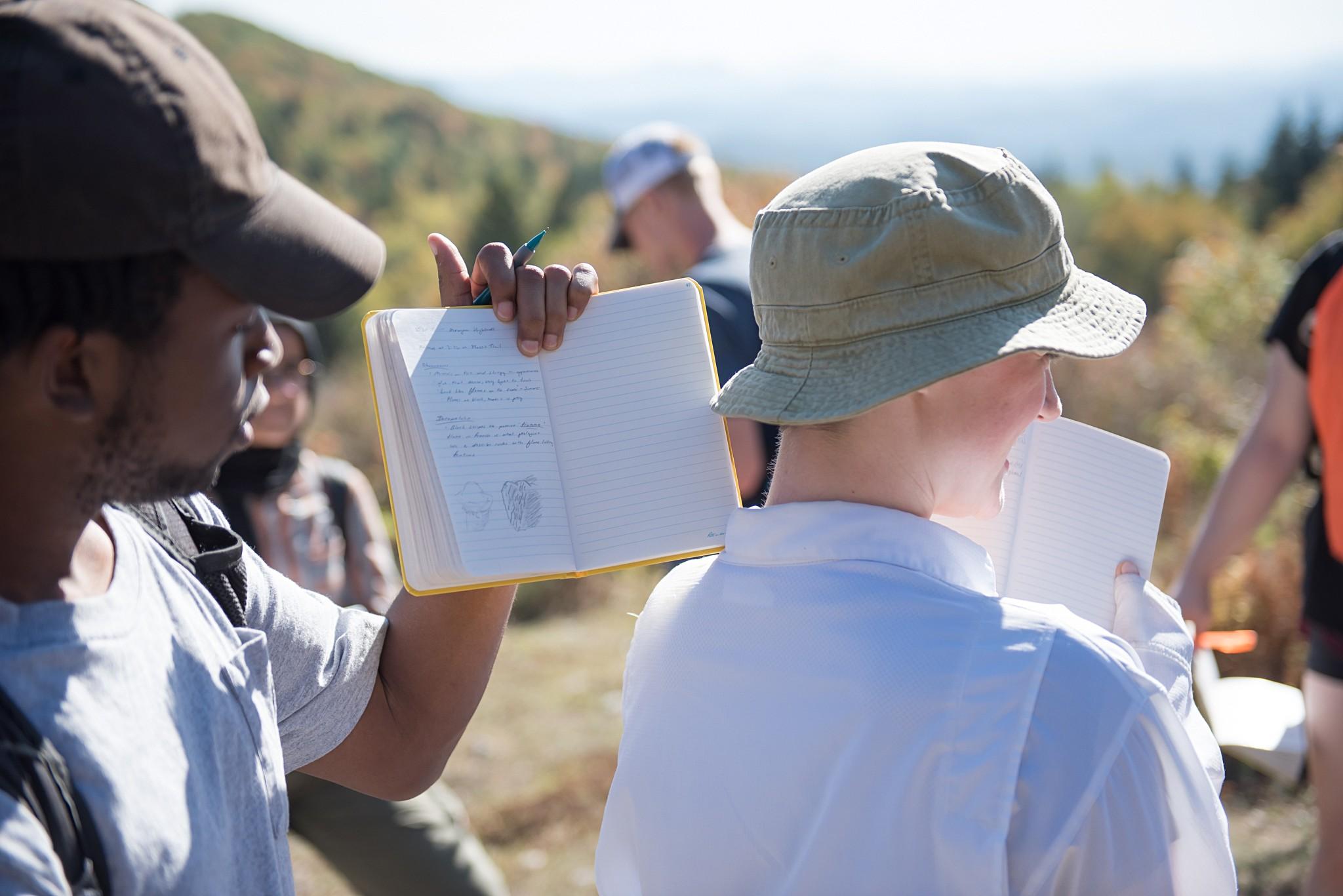 ---

Worried about finances?
Scholarships are available and paid lab positions in EES or internships with KGS are an option for our students. If you want to be here, we want you to be here and can help you figure out how to make that happen. We have a number of scholarships available within the department, which you can find here. Most students also end up working in one of the many EES research labs, gaining experience AND a paycheck. Additionally, below your can find a list of undergraduate and funding resources outside of the department.
Extra Information
---

What's the next step?
Learn more about our Bachelor of Science Degree, Bachelor of Arts Degree, or Minor. Have more questions? Reach out to our Director of Undergraduate Studies.