"Earth and Environmental Sciences" encompass a diverse and varied range of topics and disciplines. Think of any process that involves interactions among the lithosphere (crust, upper mantle), hydrosphere (oceans, lakes, streams, groundwater flowing in the crust), biosphere (organisms as simple as bacteria to complex ecosystems such as tropical rain forests), cryosphere (polar ice caps, both present and ancient), and atmosphere (especially ancient or "paleo"-climates) and mix in the added dimension of the mind boggling length of geologic time, and voila....you will find geoscientists studying them.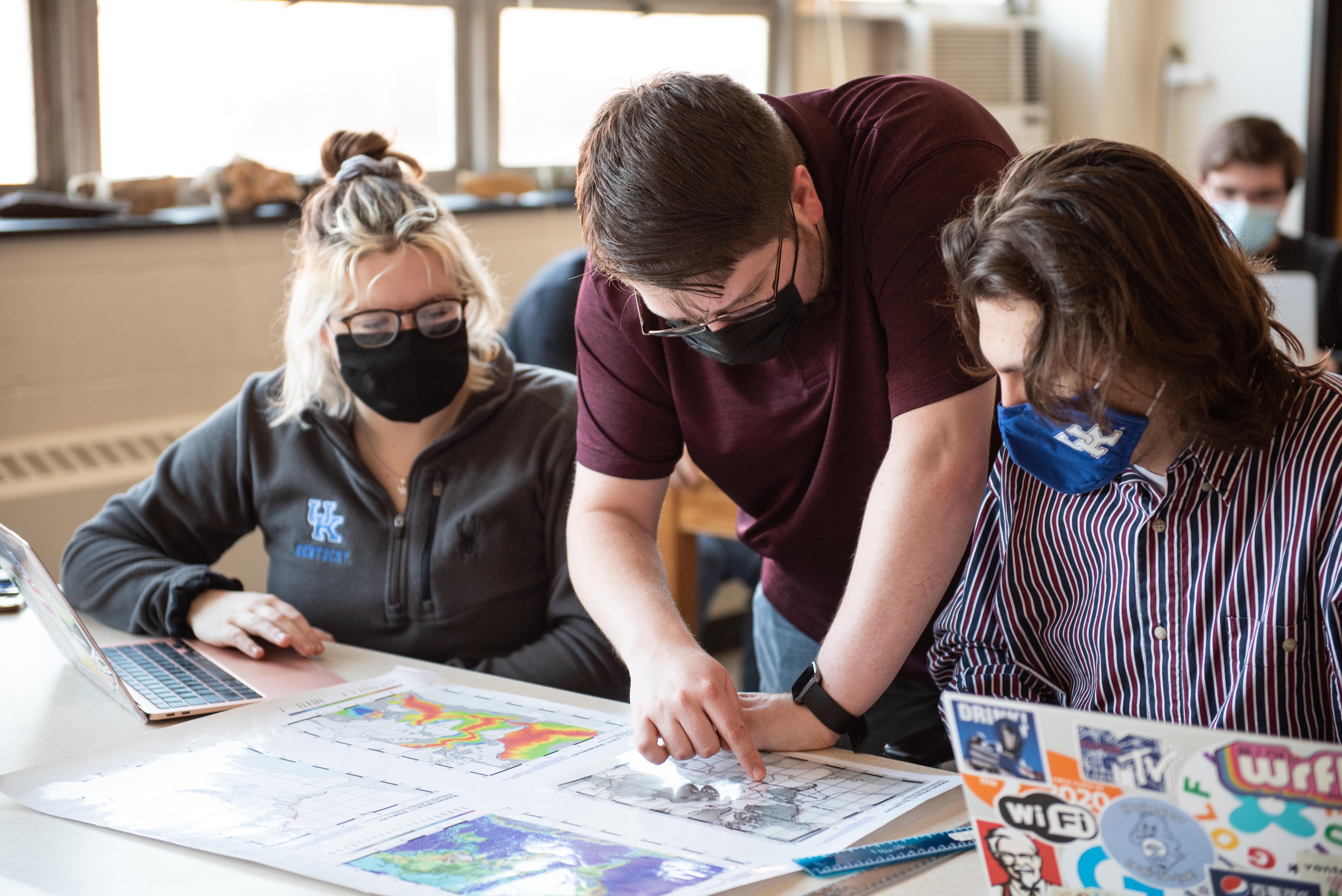 Students in EES 220 (the first EES course most majors take) learn the basics of plate tectonics. 

The typical profile of a geoscientist is someone with a broad range of interests in science, nature, and the environment. Most geoscientists start out their academic careers as something other than geologists.  Pre-med, Physics, Engineering, Biology, Geography, even English! However, most realize that their true interests are in studying the Earth, interests that many have had since they were kids. No matter which road you take here, there is bound to be some aspect that you find compelling enough to draw you into the field and allow you to have a rewarding and satisfying career as a geoscientist.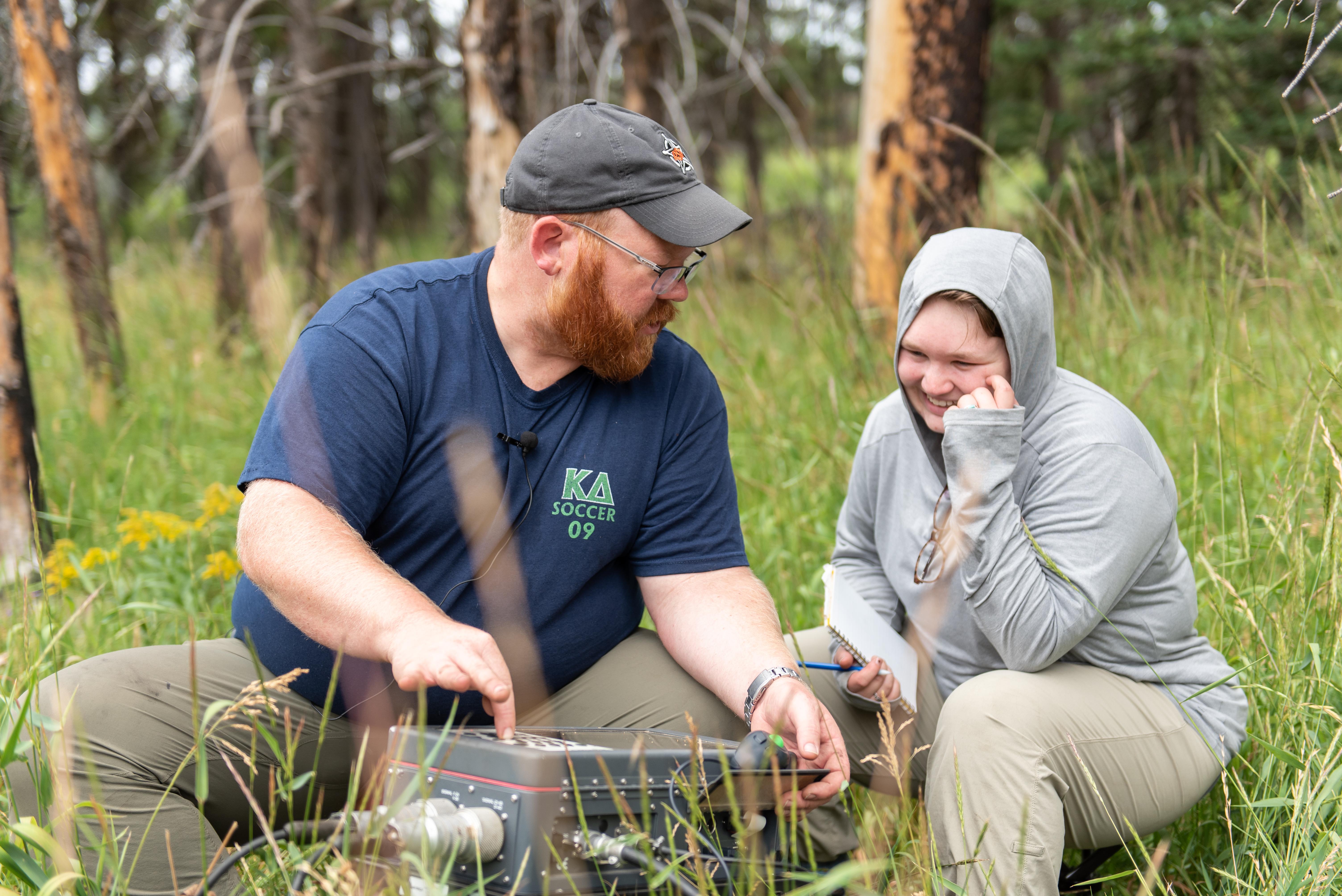 A graduate student teaches an undergraduate how to complete a seismic survey in Grand Teton National Park, Wyoming
Undergraduates interested in becoming professional geologists or who want to attend graduate school generally pursue a B.S degree. Those students who have interests in education, government, policy, or possibly law, may consider our B.A. degree.
We have revised our curriculum to better meet the needs of the geological profession so that students who earn a degree from UK are well prepared to enter an ever-changing job market or go on to graduate school. We encourage our students to work alongside graduate students and faculty on research projects while they are juniors or seniors so that they can gain invaluable experience in the lab and the field.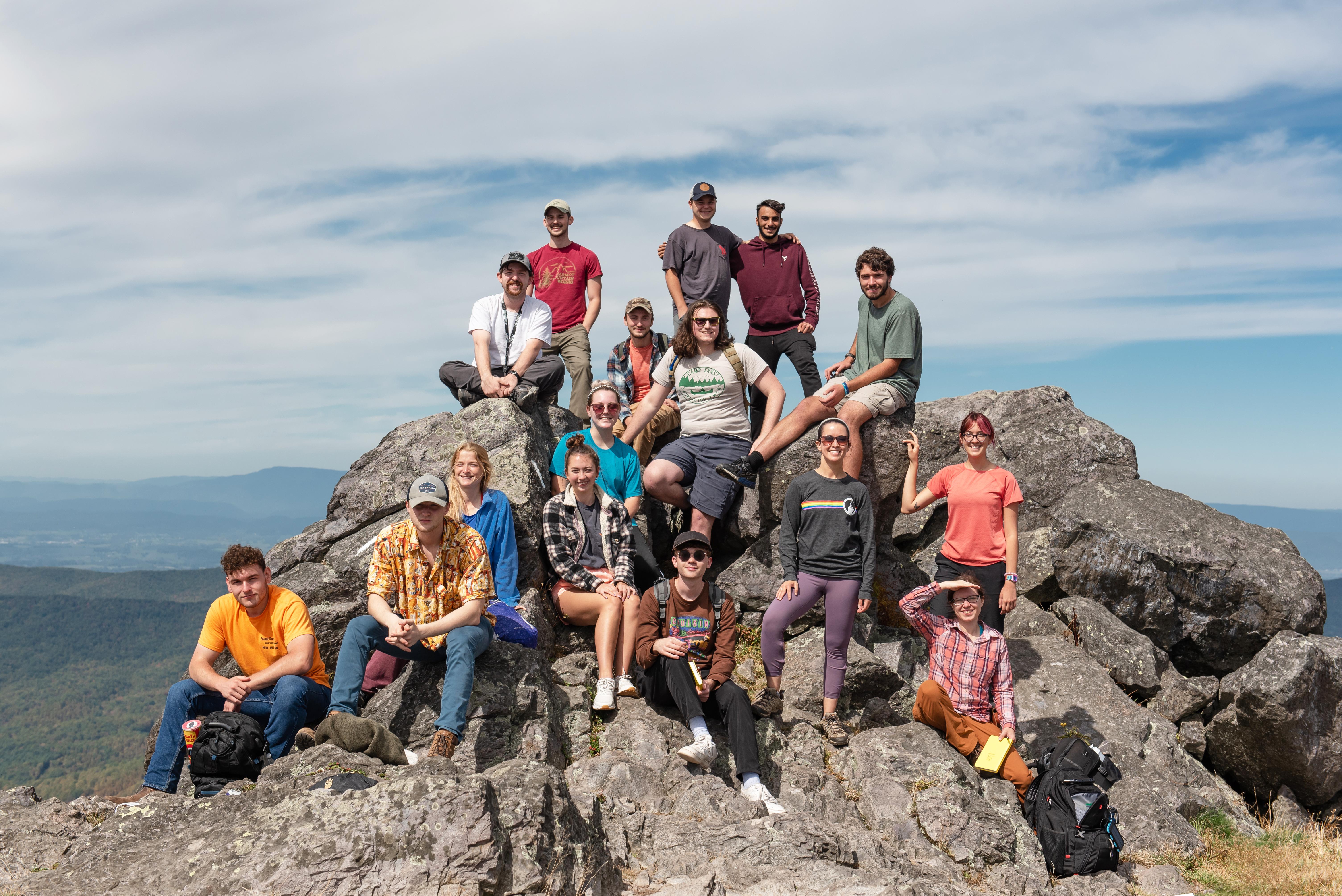 Undergraduate students in EES 230 learn the fundamentals of geoscience data collection and a billion years of Appalachian geology