Whether it's summer camp in Costa Rica or a weekend-long trip to Mammoth Cave, Natural Resources and Environmental Studies (NRES) students have more opportunties than ever to gain first hand experience.
This year marks the second year in which students will choose between two countries to attend Summer Camp! Students can choose to participate in the traditional summer camp experience at Robinson Forest, where it has been taught for more then 20 years, or the new tropical summer camp taught in Costa Rica.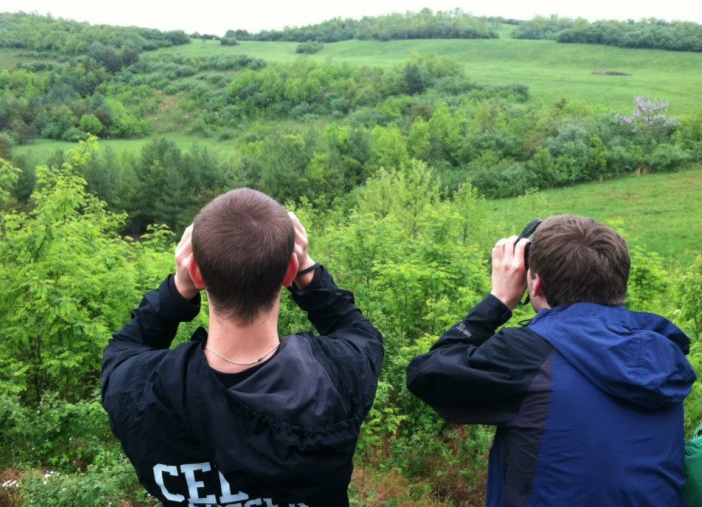 Summer Camp is consistently described as students' most memorable experience as an NRES student, and no matter which option you choose, you're sure to agree.
The Robinson Forest camp, held in a beautiful forest setting in eastern Kentucky, employs a lot of hands-on learning, where students learn to use various instruments commonly used to conduct fieldwork.
Throughout the week, they venture from their cabins to visit various sites including a coalmine restoration site, a stream restoration, as well as mature forests to engage in activities and learn about the ecology around them.
The program is led by instructors for each topic covered, helping to introduce students to faculty and natural resources professionals. Students feel that this summer camp experience gives them valuable skills that will be useful in their future careers.
Students who choose to attend the Costa Rica summer camp will be in for an exciting two weeks. To expose students to many different ecosystems, the program takes them to several sites on each coast and across a range of elevations.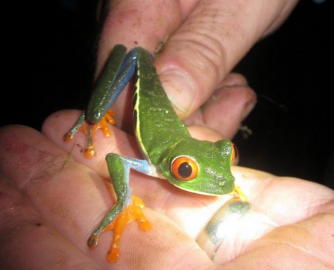 The overarching theme is the astounding diversity in tropical ecosystems; topics include the causes of biodiversity, threats to vulnerable animal populations, as well as herculean efforts to document, conserve, and educate the public about the country's rich natural heritage.
Students will work in a sea turtle conservation site on the Caribbean coast, spend time touring a sustainable coffee farm and a large-scale production plantation, and visit several internationally renowned biology research stations, national parks, and wildlife reserves. Expert local naturalists will guide students through these contrasting life zones. Program leaders are Steve Price, herpetologist, and Rob Paratley, a botanist.
One of the first things used to compare the value of the two camps is the difference in cost. However, the difference in cost of each camp does not mean that students will have a better experience in Costa Rica than they would in less expensive Robinson Forest. In fact, whichever summer camp you choose, you are sure to have a once in a lifetime experience. Not only will you gain valuable field experience and improve your knowledge of natural resources and environmental science, you will also make lasting friendships and reliable study partners for the semesters to follow.
Summer Camp isn't the only opportunity for field experience, however. A number of NRES courses offer students to gain some hands-on experience.
NRE 201: Natural Resources & Environmental Science is the first course that students take within the NRES program, often making a lasting impact on their interests in natural resources. Students continually describe this course as being valuable, if only for the sense of community that they have gained by the end of the semester. A weekend long trip to Mammoth Cave National Park is the course highlight, where students have the perfect opportunity to make lasting friendships within the program while doing what they love most: being outdoors!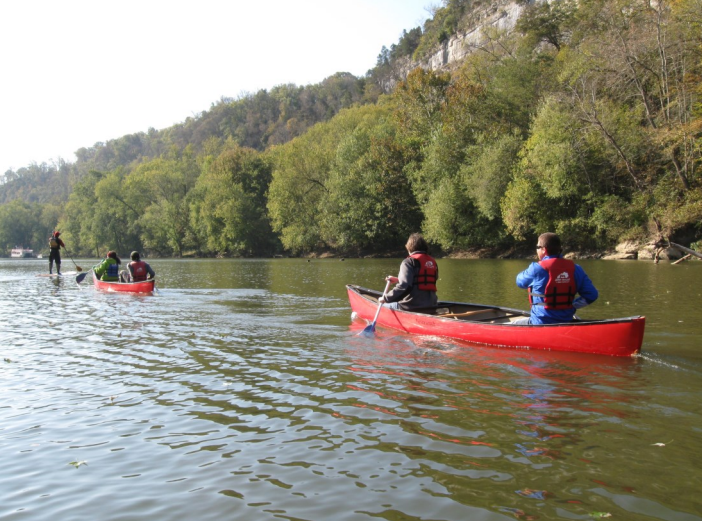 Those students who opt to take their hydrology requirement with Dr. Audrey Sawyer in EES 385: Hydrology and Water Resources get the opportunity to take a mid-semester field trip to Wilmore, KY. Here they tour the town's wastewater treatment facility followed by an exciting canoe trip down the Dix River. Students observe the morphology of the river as they paddle and take measurements to describe changes in water quality downstream from a dam.
FOR 599: Herpetology aims to give students a background in the origins, physiology, ecology, and conservation of reptiles and amphibians, as well as the taxonomy of important and/or local species. The lab portion of the course involved many field trips to explore the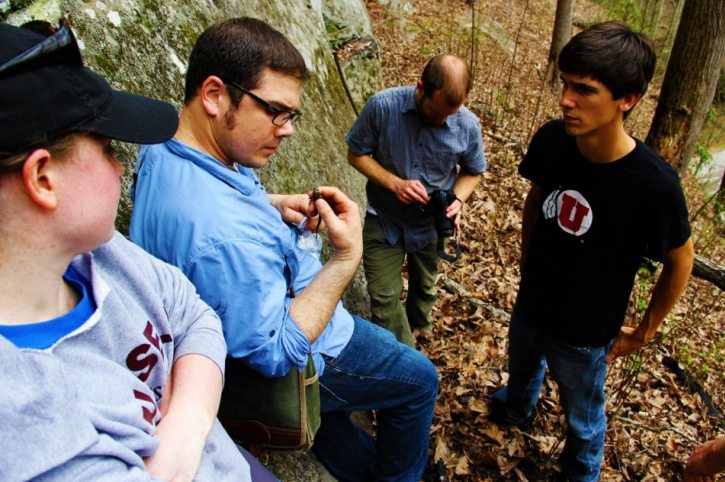 herpetofauna of Kentucky and learn about important sampling techniques. Field trip locations include the Red River Gorge, Berea College Forest, and Raven Run Nature Sanctuary.
Interested in learning more? Click here to find more information on the NRES program's two summer camps, or click here to learn more about the NRES program's engaging curriculum.