As part of the NRES major, students are required to partake in an experiential education programs that will provide hands-on learning related to their concentration area.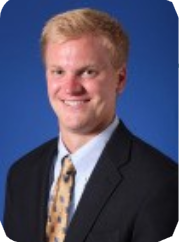 To fulfill this requirement, senior Ross Bundschuh accepted a summer internship with a division of TRC Solutions located in Norcross, Georgia. TRC Solutions is a national company that provides a variety of clients with integrated services in the energy, environmental, and infrastructure markets.
With an Analytical Skill Development (ASD) in Economics and Policy Analysis, Ross' responsibilities included submitting permit applications to the United States Army Corps of Engineers, writing reports to clients and the Federal Energy Regulatory commission, and consulting with federal agency representatives on proposed liquefied natural gas pipeline projects.
He chose the internship because he is applying for law school, and felt this was the best opportunity to get involved in the policy aspect of environmental regulation.
Over the course of the summer, Ross was continually impressed by how significant all the NRES classes were in contributing to his success. He regularly performed tasks that required background knowledge from classes like GIS, Forest Ecology, Hydrology, Principles in Environmental Law and Conversation Biology. Being able to apply what he learned in class to the real world reinforced his desire to become an environmental attorney.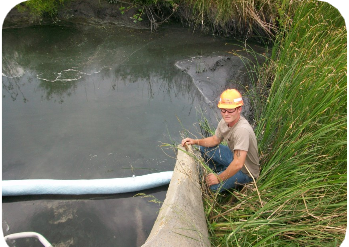 When asked how the internship affected him, Ross replied, "The experience made me realize that the topics we discussed in class are not hypothetical. There is an industry that is devoted to maintaining sensitive areas while extracting and transporting natural resources."
Another NRES Senior, Chris Goddard, also recently completed a summer internship. Chris' interests in the productions of high quality goods in an ethical and responsible way led him to his internship with Century Aluminum in Hawesville, Kentucky.
As an environmental technician, his job was to work with environmental engineers in ensuring the plant was upholding their regulatory emissions standards. He inspected the production facilities daily to prevent any emissions from escaping before going through the wet scrubber and collected data from ambient air stations to compile for quarterly fluoride particulate reports.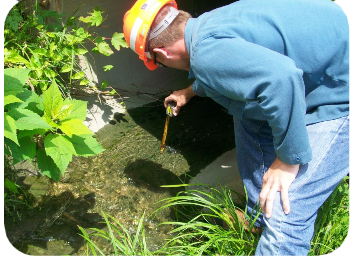 Chris' internship has even led him to the opportunity to work full time as an environmental engineer at Century Aluminum when he graduates in Fall 2014.
Chris believes that his experience in environmental law and policy classes helped to prepare him for his internship by allowing him to understand the policy behind the data collection and reporting he was responsible for completing. His position allowed him to see the gravity of environmental issues related to industry and has inspired him to pursue his interests in making this sector more sustainable.
By not only providing students with real world application of their knowledge, but also improving their networking skills and adding to their resumes, internships like these demonstrate the value of the experiential learning requirement.